Polygons
A (non-authoritative) diagram of heritage of the Unix operating system. This "crazy" version of the classic graph was created to stress test the polygon shape generator and color map manager with random values.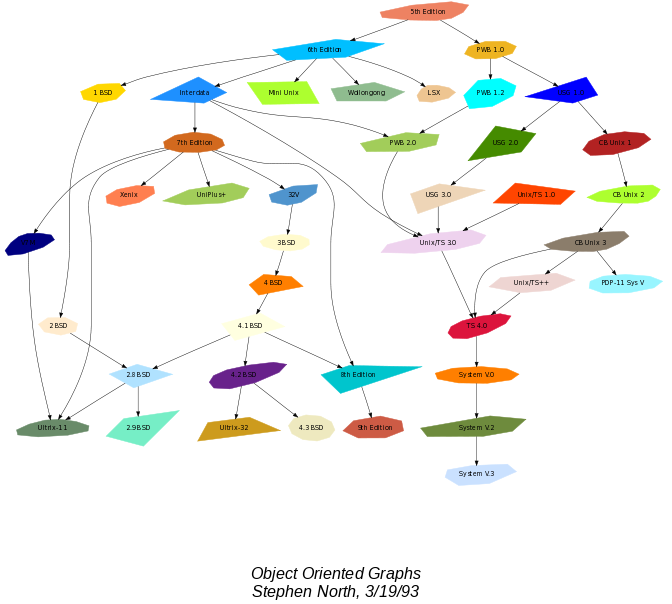 Click on the picture to view the .gv file
[SVG]
Copyright © 1996-2004 AT&T. All rights reserved.