Radial Layout
A real-world network containing 300 sites over 40 countries. The diagram was made to trace network incidents and to support maintenance. Original names and other details were obfuscated for anonymity. (This was not an AT&T network!) Drawn using twopi.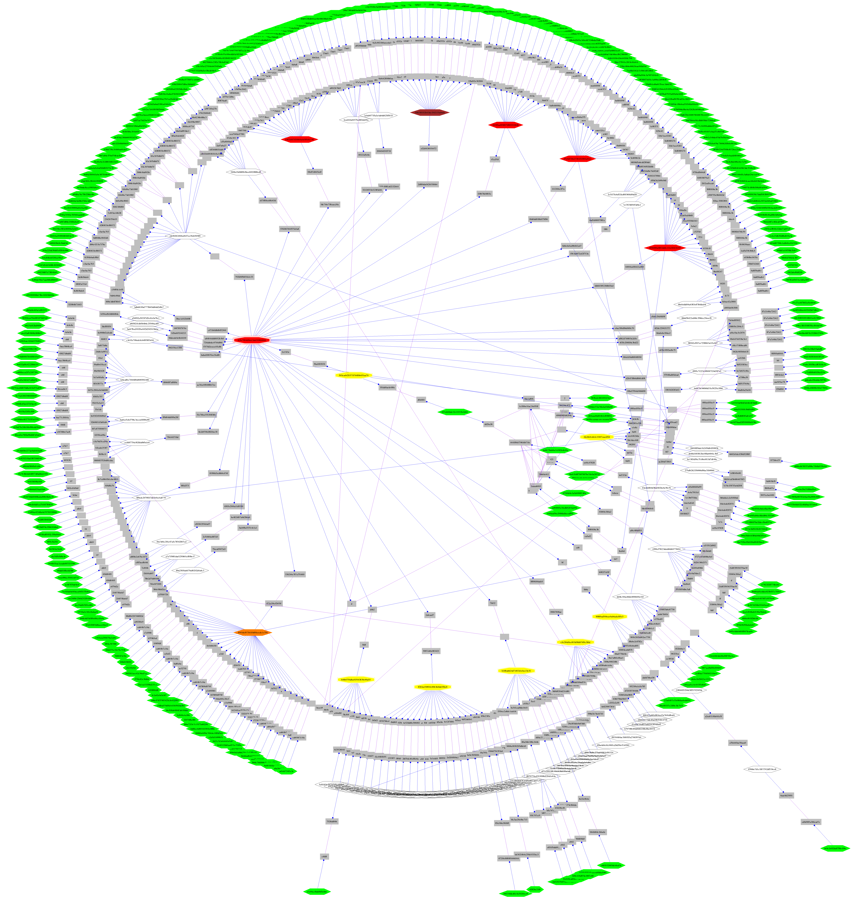 Click on the picture to view the .gv file
[SVG]
Copyright © 1996-2004 AT&T. All rights reserved.