lion_share
"A few people in the field of genetics are using dot to draw "marriage node diagram" pedigree drawings. Here is one I have done of a test pedigree from the FTREE pedigree drawing package (Lion Share was a racehorse)." Contributed by David Duffy.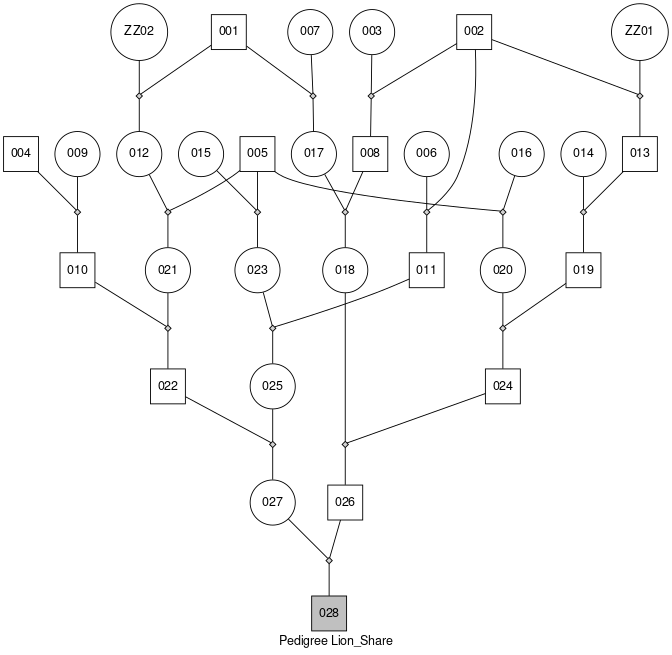 Click on the picture to view the .gv file
[SVG]
Copyright © 1996-2004 AT&T. All rights reserved.