World Dynamics
This is a graph from Forrester's book World Dynamics. It originally appeared as an example in the Messinger, Rowe et al paper on the GRAB system. We added "same rank" constraints to force a certain level assignment, to evaluate edge crossing avoidance heuristics.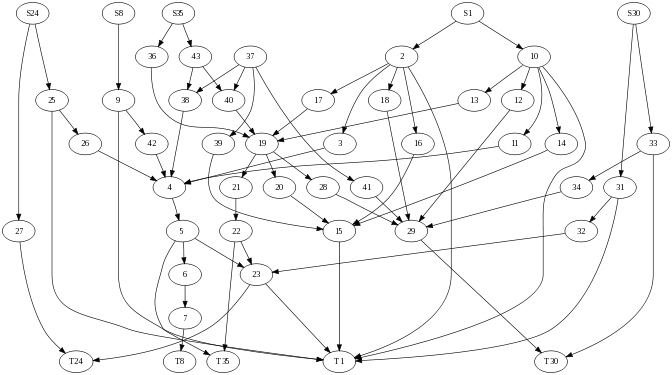 Click on the picture to view the .gv file
[SVG]
Copyright © 1996-2004 AT&T. All rights reserved.